About Dr. Jochem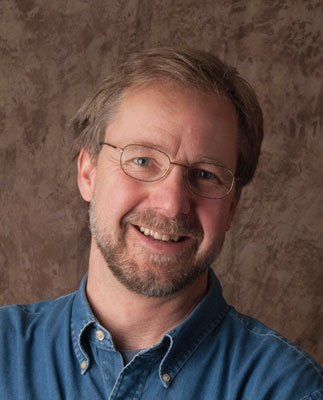 First of all, thank you for making it this far on my website! I'll share a bit more information here regarding my professional background.
I grew up in central/southern Illinois, attended Southern Illinois University and moved to Chicago in 1979 with the plan to attend graduate school while also immersing myself in the city's blues music scene.
Graduate programs offering the Doctor of Psychology (Psy.D.) degree seemed innovative at the time and appealed to me due to their focus upon professional practice. My doctoral training, through which I earned the Psy.D. degree in clinical psychology, was completed in 1988 at the Illinois School of Professional Psychology, located in Chicago—this program is now operated by National Louis University.
While I completed my doctoral training in 1988 and was licensed the following year, I've actually worked in mental health since moving to Chicago in 1979. I held a variety of positions throughout graduate school and learned from all of them. I worked as in inpatient psychiatric technician, was employed as a psychometrician administering psychological tests, provided counseling in a weight loss program, taught group psychotherapy—these are the things one does while in a doctoral clinical psychology program and I benefitted from all of these experiences.
My professional training focused upon child/adolescent development and family systems. I trained for a full year in the child psychiatry department of what was then called Billings Hospital at the University of Chicago. I then spent a year at the University of Illinois at Chicago (UIC) Student Counseling Center, where I received training in psychotherapy, crisis intervention and vocational counseling. I interned in the child/adolescent division of the Illinois State Psychiatric Institute, which was then a major training facility operated by the State of Illinois, located in Chicago's west side medical complex. My doctoral dissertation focused upon a particular theory of post-traumatic stress and an accompanying model of short term psychotherapy.
After working for a year in a community mental health center in Chicago I embarked on what would become a career path focusing upon inpatient services. Much of my work and training experience had occurred in inpatient settings, so hospital-based practice was familiar territory and I enjoyed those settings. I practiced in different inpatient units as a staff psychologist, eventually spending sixteen years at Vista Health in Waukegan, IL, where I served as director of the medical center's behavioral medicine department. I later also directed the hospital's physical rehabilitation department as well as the hospice program.
My sixteen years in Waukegan were very formative. While there I formed a management team in the psychiatry department and we developed a wide range of behavioral health programs and services. These included inpatient programs, partial hospital and IOP programs, expanded consultation-liaison services and professional training programs in which we trained clinical psychology graduate students. Our clinical psychology internship program earned APA accreditation and we also operated practica programs in diagnostics and psychotherapy.
As the chief clinician and administrator of psychiatry, rehabilitation and hospice, much of my professional energy went towards business development, regulatory compliance, employee relations and management of day-to-day operations. It was a demanding position, with administrative and clinical responsibility for well over 200 FTE's, several distinct cost centers with their own respective budgetary cycles, with all of the attendant administrative responsibilities. I was responsible for psychiatric services in three separate emergency rooms as well as a psychiatric mobile assessment team and we developed a number of outreach programs servicing Lake County. My time in hospital management was a very busy period, indeed.
I maintained my psychology practice during my sixteen years in hospital management, eventually deciding to return to my roots and focus upon clinical practice. I left the world of hospital administration in 2005 for full time private practice. After leaving hospital management I was retained as a consultant for a period of two years by Evanston Northwestern Healthcare, which later became NorthShore Health Systems, at Highland Park Hospital and enjoyed this consultative role, helping to manage inpatient and community outreach programs.
Since 2005, in addition to full time private practice, I have been active in Lake County in suicide prevention, violence prevention and I often provide consultation to schools and school districts on a variety of mental health and training matters.